New member of crew – Liza
17.07.2023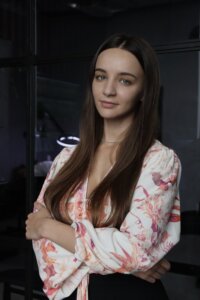 Liza is a fine line tattooist with her artistic foundation rooted in traditional art and a degree in graphic design.
In tattoo she aims to blend technical precision with artistic originality, ensuring each piece becomes a unique expression of its wearer's story.
Liza's clients frequently describe her work as delicate, refined, and surprisingly painless.
What Liza say about tattoo?
"A woman's tattoo is like an jewellry than doesn't need to be removed. It's a way to express yourself, to reflect your uniqueness. It's way to be more confident."
Make an appoitnemnt with Liza for free consultation and get a beautiful minimalist tattoo.